This course covers everything you need to know to build a website using Python, Django, and many more web technologies. If you are looking for a job, want to change career paths, expand your current skill set, or just want to learn web development, this is the course made for you.
We will teach you the latest technologies for building web applications with Python 3 and Django. also will teach the Front End technologies you need to know like HTML, CSS, and Javascript. This course can be your one-stop solution for everything you need. It will serve as a useful reference for many of your questions as you begin your journey to becoming a web developer or starting an IT Career.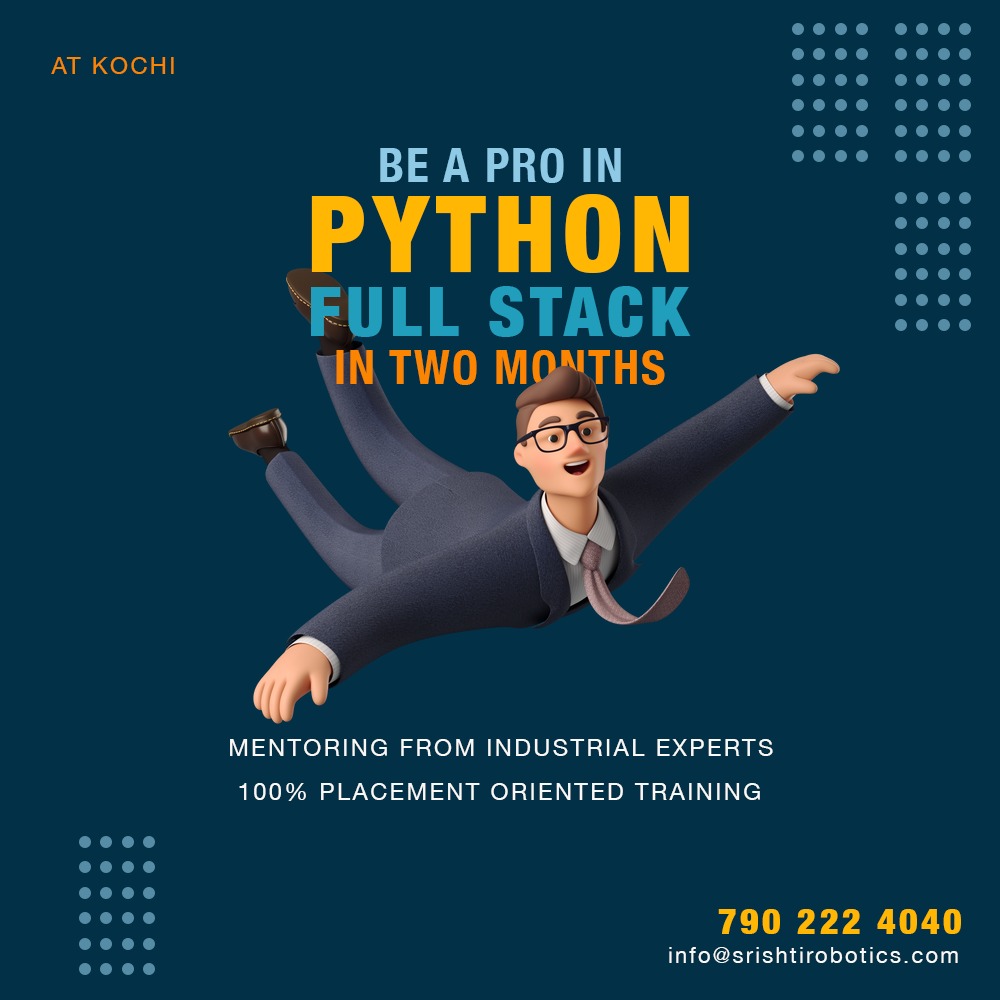 This course is designed so that anyone can learn how to become a web developer / full-stack engineer. We teach you through practical projects, Exercises, Concept Presentation Slides, Downloadable Codes, Assignments, and much more.
We also provide 100% placement Support.
Duration: 3 Months
Location: Edappally, Kochi
For more details about the course, mark your interest in the google form link below and get a callback from our team with all details you need.
7902224040 / 9400465293
This email address is being protected from spambots. You need JavaScript enabled to view it.