Company Overview
In today's' technology-driven world, it is important to prepare our students for the techie future. Imparting technical knowledge to young minds throughout their schooling can increase their ability to be creative and innovative thinkers and become productive members of society. Today's institutes have already recognized the importance of robotics and automation in the classrooms and are teaching the basics of robotics and automation. These initiatives are opening a completely new world of exciting opportunities that the young minds would not have access to otherwise.

Srishti Robotics Technologies Pvt. Ltd. is one such unique learning facility for school and college students to understand the principles behind robotics and automation systems through integrated training. We are the only institution in Kerala providing industrial robot programming training for engineering students. The firm's first office, located in the heart of the state Kochi, focuses on robotics training from manually controlled robots to vision-based industrial robotics systems. We also conducting different training programs in Qatar and Dubai. The company is well established in the robotics and embedded system training field with more than 500+ training sessions and reach of more than 60+ Educational Institutions in South India. We have the best learning facility providing industrial robot programming using its Yaskawa GP8 industrial robot. Our team offers high-level technical support to a growing customer base. With years of research and development in unmanned aerial vehicles (UAVs), Automation, Agriculture, Water management areas, Srishti Robotics is growing to a new level.
Pillars of Excellence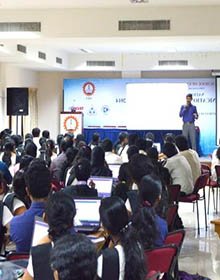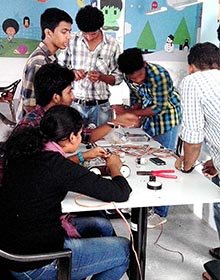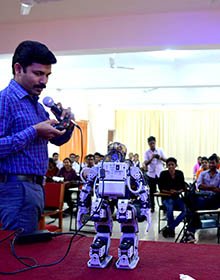 Our Working Philosophy
Being a team of vibrant engineers, we are engineered to outperform, redefine quality, increase efficiency and elevate superiority. our mission is to empower the world to innovate, design and build faster and better with our cutting edge and tailored technology. our lab will be Partner for new possibilities.
Our Uniqueness
We teaches our students technical concepts through the best combinations of mechanical, electronics, and software systems through which students can understand the principles behind everything. This kind of training can make real leaders with ultimate confidence in their skill sets. Srishti's syllabus is based on current industry requirements such as automation, machine vision, artificial intelligence, industrial robot programming for various applications. In addition, we keeps ourself in line with the industry by updating to automation system designers, microcontroller programmers, industrial robot programmers.
International Robotics Competitions
The association with RoboRAVE International USA, we are conducting international robotics competitions in India and guiding students to participate in robotics competitions in China and the USA. With the expanding business to the Middle East and more association with institutions in India, there are many opportunities for students to interact with other countries through international events.


The training helps the students to participate in technical competitions organized by NITs and IITs in India. We are more focuses on international events in the US, China, the Middle East, and other national level competitions. It is also conducting RoboRAVE Kochi competition in association with RoboRAVE International USA, where the student can take part and come across a unique learning curve.
On a personal level, we believes in experiential learning. The programs at Srishti help the students to not only improve their technical capabilities but also to face the toughest challenges in critical situations and take quick decisions in difficult situations.
Participating in high-quality events can make a huge impact on their leadership skills and confidence
.
Our Leadership
Meet Our Team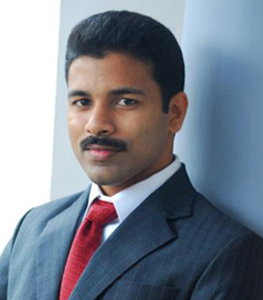 Sunil Paul
Chief Executive Officer
sunil@srishtirobotics.com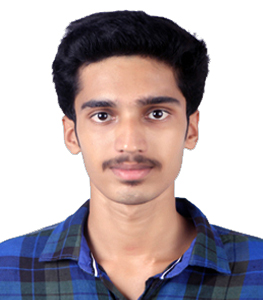 Shine Sreedhar
Chief Technical Officer
Contact : +91-9400465293 shine@srishtirobotics.com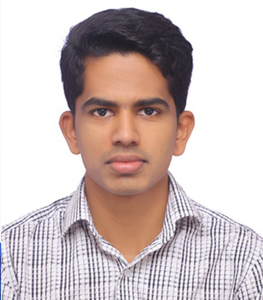 Vipin Mathew
Technical Lead
vipin@srishtirobotics.com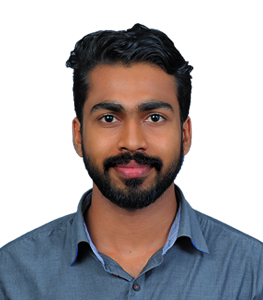 Jithin CV
Senior Curriculum Designer
jithincv@srishtirobotics.com