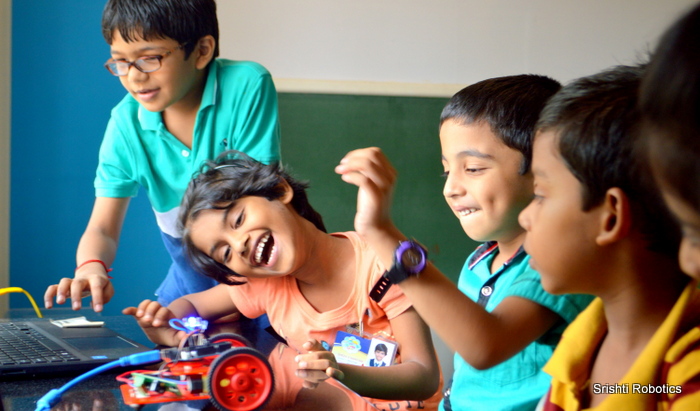 This programs aims students to develop their thinking ability through making, innovating, designing things with the help of Robotics.
Srishti Robotics Inviting Students to to unlock a world of creative engagement and discovery through innovation.
Get More details by
Email : This email address is being protected from spambots. You need JavaScript enabled to view it.
Phone : 7902224040
Register Here and get more details from our help desk. 
Weekend Robotics Classes in Kochi | Robotics Year Long Training Program | Robotics Classes Throughout an Year | Saturday Sunday Robotics Training | Kochi Robotics | Robotics For Kids