Research and Development
Our Passion leads to design, design leads to performance, performance leads to success. We believe that strategic research is the heart of Srishti. Emphasizing personal and everyday robotics as well as industry and automation. Our researchers define the future role of robots in society.
At Srishti Robotics R&D Lab we research over Embedded System and innovative projects that extend the state of the art in robotics and consumer electronics products. The centre has worked in multiple domains of Automation, Unmanned Aerial Vehicle, Centralized Real time Process Monitoring System, IoT Self Managing Colud and Robot Vision. The lab is well equipped with robot platforms and advanced sensors.
Design and Development of Drones
Srishti Robotics started research on multi rotor since 4 years. We delivered more than 30 UAVs to our customers for variety of applications like surveillance, disaster managment, surveying and much more. We customizes the entire shape, look and payload as per client requirements. We have the design for drones which is able to fly more than 30 min and carrying more payloads.

Cloud Based Water Management System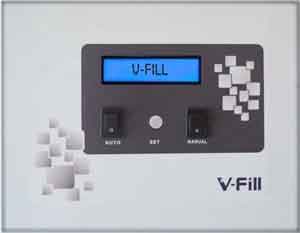 Now a days availability of
fresh water seems

to be

a big problem. Metro cities are depending on the corporation water or other water suppliers for their day today water needs. So monitoring and controlling of the water usage and refilling of over head tank, sump tank and ordering of water tankers become difficult for business or even common people. Here our research going to takeover the entire control of automating your pump and ordering water automatically according to the usage of the same. We developed a first version product V-Fill which is available in the market.
Can We Help ?
+91-7902224040